Credit: ECD / Advisor to JWT Team
Client: N/A

Brief: Raise awareness of the "Luxury Tax" currently imposed on tampons

Solve: Create a line of Luxury Tampon jewelry / Produce a diamond-encrusted tampon holder - a statement piece, in its most literal sense. (See line of necklace pendants below.)


As inane as it may seem, a "Luxury Tax" (a sales tax) is currently being imposed on sanitary products in 45 of the 50 US states. This affects over 45M women every month.

To raise public awareness on this ridiculous tax and help groups lobby in Washington to change legislation, we decided that to put a spotlight on the issue by creating a line of gorgeous silver and diamond-encrusted "tampon holder" pendants, made by some of the world's leading most followed
jewelry designers and high-end silversmiths. Our prototype was designed and produced by celebrated and awarded English designer/contemporary silversmith Kevin Smith - whose unique technique and craftsmanship were honed from years as a designer for Rolls Royce, currently commissioned by the likes of clients like the V&A Museum in London.

Something worthy of being worn on the red carpet by a celebrity. And in fact, was.

Results:
In September of 2017 Amber Rose tweeted out a pic wearing the first in our line of jeweled tampon-holder necklaces at a red carpet event in Los Angeles.

250,000 fans responded, and retweeted her tweet within the hour. (1.5M within the day) All were redirected to a website set up specifically to inform those interested what they could do to change the law in their state. (Check out the video that helped get the word out)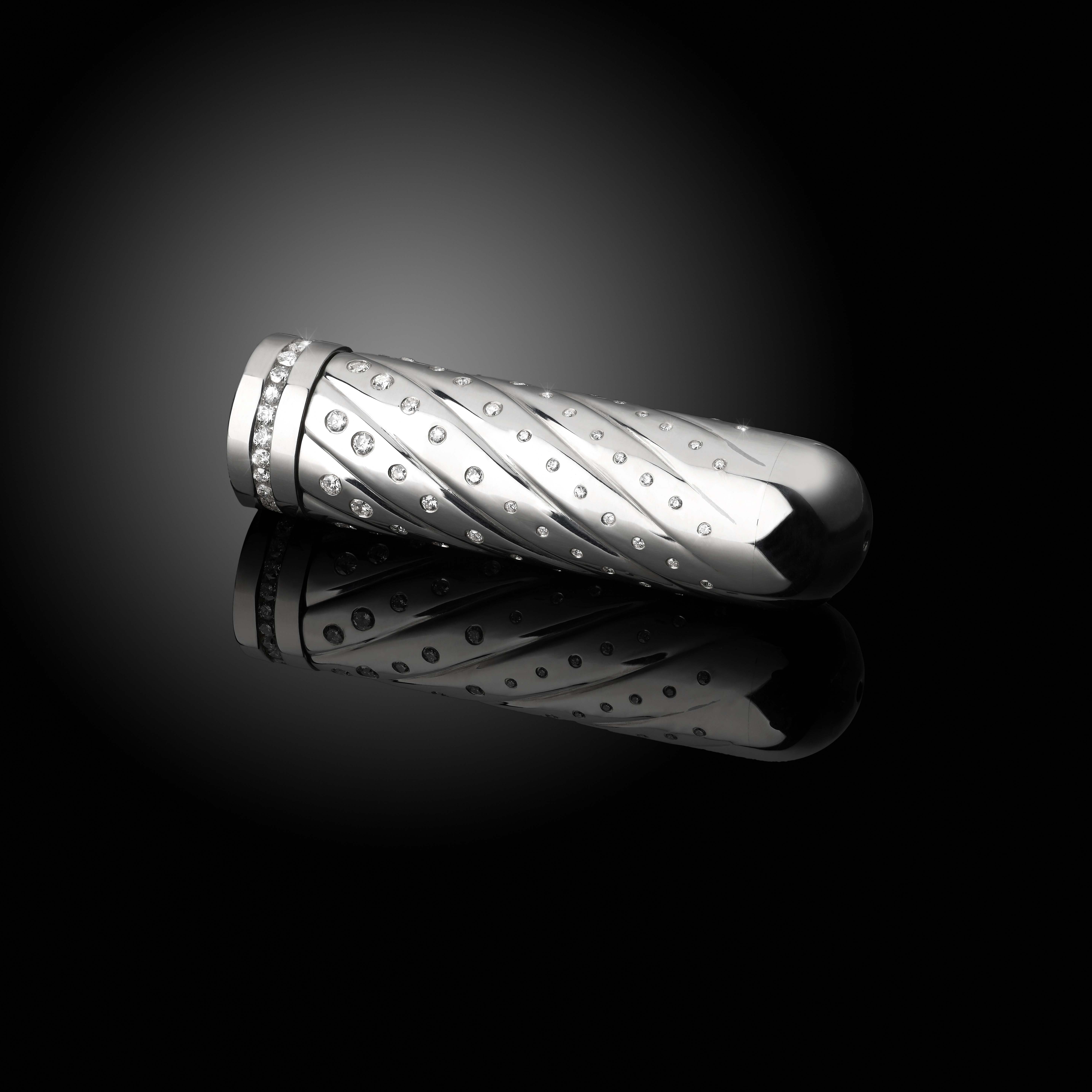 47 SUMMIT ST (2C,) BROOKLYN, NEW YORK. 11231 917.635.1328